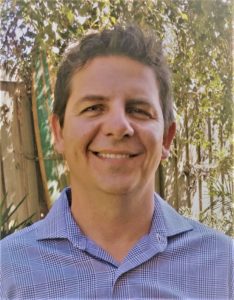 Michael Ambrose
---
Michel Ambrose, a native of Arizona, studied at the University of Arizona and graduated with a BS in Hotel Administration from the University of Nevada, Las Vegas. His administrative and operational career with Hyatt Hotels & Resorts took him to Monterey, Atlanta, Knoxville, Chicago, and Southern California.
Michael's resume was expanded while he acquired in-depth experience while employed with an independent chemical company handling sales, service, and consulting for back-of-the-house/laundry operations. A combination of these professional laundry-related experiences were a perfect fit when he was hired in early 20165 by Western State Design, a major distributor of commercial laundry equipment. Western State Design serves both self & full service laundromat customers and commercial on premises laundries throughout six western states.
Although Michael Ambrose has over 20 years of operational laundry experience, his new-found love is in the coin & self-service laundry business. "I love the coin-op business model and the strategies involved to bring new customers in the door and keep them satisfied over time. Each store location is unique and each owner's approach to success is dictated by different demographics and competition, making this a very exciting and challenging business."
Michael, who joined the Best Laundry Brokers team in 2018, is excited about working in the coin and self-service business brokerage field. Michael works closely with Best Laundry Brokers creator, George Morgan, a veteran business broker with over 32 years experience specializing in the listing and selling coin and self-service laundries throughout California and Nevada.